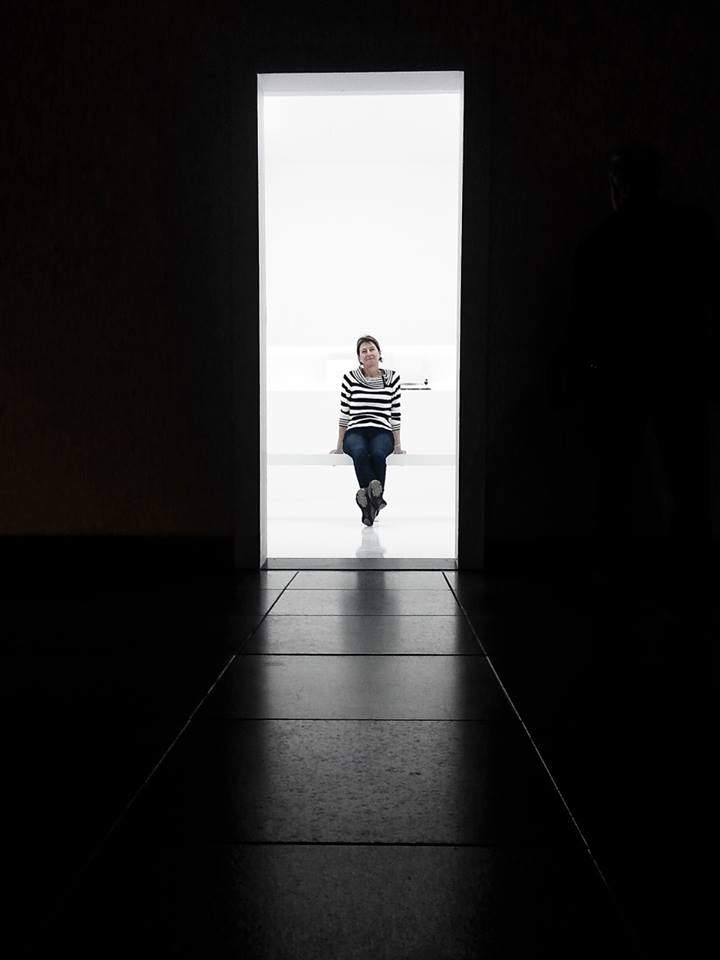 Artist's Bio: Beth Gallup
For a long time Beth's business career kept her firmly planted on the practical side of the creative process. Meanwhile, there was another Beth waiting in the wings. Quietly building the foundation of an artistic practice: learning from experienced painters; experimenting with materials; playing with colours; exploring symbols and shapes. The long rehearsal eventually opened the door to multiple group shows, a duo show with Roni Jurgensen, plus Beth's first solo show, More POWER to You.
The utilitarian objects that support a Canadian way of life frequently appear in Beth's paintings. Instead of editing them out, she makes them central to the composition. More occasionally, she omits human footprints and celebrates the natural beauty of the landscapes that surround her.
Another recurring theme is food and a celebration of it, food and our relationship to it. As a necessity, something we touch daily, Beth finds it a rich place to play.
Beth's pieces are recognizable by the priority she gives to colour and light. She builds thin layers of acrylic on canvas, sometimes adding scraps of text, photos or found elements like feathers. Wordplay drives her titles, subtle humour her subject and material choices.
Originally from the Foothills of Alberta, Beth lives and paints in Fernie, BC, a mountain town within the homelands of the ?amaki?, the Ktunaxa.